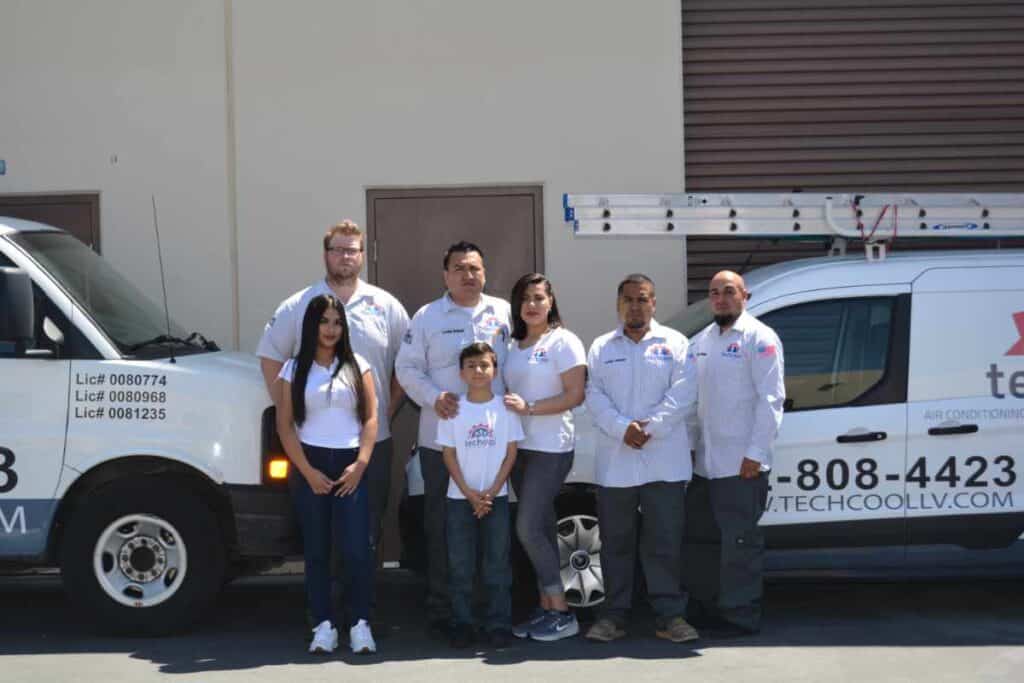 Your HVAC system plays a vital role in achieving another level of comfort in your homes and offices.
You might not notice, but air conditioning and furnaces are sometimes being taken for granted when it comes to maintenance.
People are more likely to notice it when the units start malfunctioning, and that's totally off.
Regardless of what equipment you have, proper maintenance is required if you want it to last.
Given the fact that the weather is the number one enemy of your unit, you should give it the preventative maintenance it needs.
Here at Techcool, we have the most reliable and efficient maintenance process for all your units.
We also give ideas on how to improve your system's efficiency so you can preserve your units as early as today.
Do you need Preventative Maintenace in Henderson? Call us on (702) 844 8326. We are available 24 hours a day.
Efficient and Reliable Preventative Maintenance in Henderson
Preventative maintenance is one essential way to keep your HVAC system away from serious problems. One specific example is doing annual tune-up and inspection, which are crucial in maintaining a smooth-running unit.
There are few reasons why you would want to have preventative maintenance, and these are the following:
Saved energy bills
Improved indoor air quality
Efficient and smoother running system
Optimized system performance
Why You Should Consider Preventative Maintenance
Your air conditioners and furnaces are vulnerable to some factors like the changing weather.
Although HVAC systems are engineered to withstand these factors, maintenance also plays an essential role to extend your unit's life.
Our company does not underestimate the power of preventative maintenance.
In fact, preventative maintenance is the service we keep on recommending to our customers if they want their system to last and perform well. Repairs are not the best option, preventative maintenance is.
We Guarantee a 100 Percent Customer Satisfaction
At Techcool, our customer is always our top priority. We work hand in hand to give you the highest customer satisfaction you deserve.
We start by attending to all your inquiries and giving you the service you need with confidence and professionalism.
Our team of HVAC experts is equipped with the skills and knowledge essential to perform and give you the result you need.
Aside from that, we are proud to give you our 24/7 HVAC emergency service.
We are prepared anytime to assist you with your system. In terms of the costs, we offer flat-pricing because we care and understand that you have your finances as well.
However, we can ensure that you get what you paid for by giving you efficient preventative maintenance.
Do you need Preventative Maintenace in Henderson? Call us on (702) 844 8326. We are available 24 hours a day.
What are the Available Preventative Maintenance Plans
We offer two plans of preventative maintenance, and you are free to choose depending on your needs and preferences.
These are the basic coverage and the VIP maintenance.
If you want to sign up for a plan that caters to services during spring and winter, the basic coverage is the right plan for you.
It covers condenser cleaning, outside coil cleaning during spring, furnace cleaning during winter, 21 point inspection, component checking, and operation testing.
Moreover, the VIP maintenance contract offers the same set of services with additional evaporator coil clean out if accessible, motor, capacitor, contactor, and compressor inspection.
The contract on this plan could be one, two, or three years depending on what you prefer.
What are Other Benefits of Preventative Maintenance
By signing up and agreeing to our plans, preventative maintenance is now easy. Both of our agreements can provide your system benefits that would help it to run efficiently.
Likewise, our maintenance agreement plans protect your manufacturer's warranty and have the additional benefits as follows
Extended unit life
Improved system's operation
Restored capacity
Annual inspections (2x a year)
24/7 service availability
No hidden labor or trip rates
Hundred percent transferable agreement
Twenty-five percent off for current refrigerant
Ten percent off for new units
Trust Our Comfort Advisors for your Preventative Maintenance
At Techcool, we offer quality service with our professional comfort specialists. They are NATE-certified which can perform multi-inspection to your units to locate any problems.
During the cooling and heating season, they will try to find minor issues on your system then immediately fix them before any serious conflict happens.
If you are thinking of going and trusting a repair for your unit, you might want to know that it's not a good idea.
Preventative maintenance can outweigh the costs of your repairs. This is why it would be better to invest in maintenance rather than repair.
Techcool comfort advisors understand the responsibilities our customers have put on us, and we will never take it for granted.
When we do our inspection, it is guaranteed that we will ensure a fine-tuned system for you for a more comfortable environment.
We are always glad to help our customers in Las Vegas, North Las Vegas, Henderson, and other communities near Nevada.
We are here to help and guide you to achieve a promising level of comfort, and that is through our preventative maintenance.
If you look forward to our maintenance service, feel free to contact Techcool today and we'll be happy to help and discuss it with you.
Do you need Preventative Maintenace in Henderson? Call us on (702) 844 8326. We are available 24 hours a day.