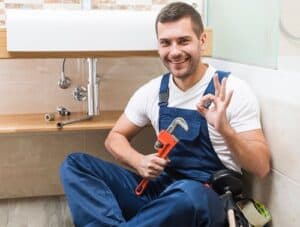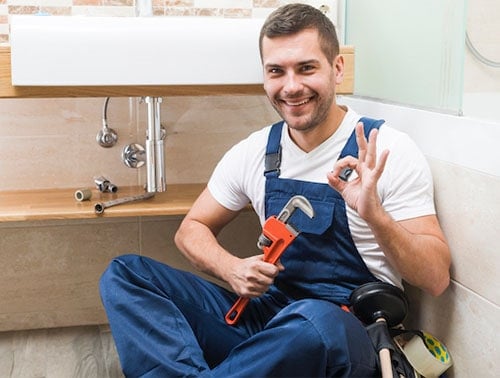 Techcool is a dedicated company that has over six years of providing plumbing services.
Our main goal years ago is still the same as we have now, and that is to give prompt help to everyone.
We started our first years of service in Las Vegas, extended to North Las Vegas, and now we decided to launch here at Henderson.
Plumber Henderson strives hard to help and give you information, tips, and advice you might want to hear regarding your plumbing system.
We do this through our consultations, diagnosis, and inspections.
We already gained trust from our clients, and we want you to experience a superb quality of plumbing service when you need it.
Get to know what we can offer for you!
No Hidden Charges for Emergency Plumbing Services
The fact that plumbing issues choose no time and season, we made sure that you will have someone to call any time of the day.
Whether i's a hot sunny day or a rainy night, if you need plumbing assistance, our emergency service is available.
Many plumbing companies offer 24/7 services, but they usually add or charge trip fees in the middle of the night.
We at Techcool always consider your finances, so we offer our emergency plumbing free of charge.
We know that the issues are not your fault in the first place, and you don't owe us anything for it.
Likewise, we do not charge our clients during weekends and holidays. You can expect guaranteed transparency from us.
Expert Plumbers Comes With Affordable Services
Plumbing repairs can be costly, especially if you have serious issues that require a lot of time and effort.
However, Techcool plumbers in Henderson promise you that we have reasonable prices for each type of repair.
Some companies may have the quality you are looking for, but they can take advantage of it by pricing too much for their services.
We want our services to be accessible and affordable to everybody without compromising the quality you deserve. But why should you trust Techcool?
Rich experiences
Our technicians at Techcool made their spot because of their earned real-life and relevant experiences.
Before we send technicians to your property, rest assured that they passed our training, assessments, and standards and that they are worthy of your trust.
Practical skills
All the information our technicians gained through various training is undoubtedly applied to the field.
Discarding those abstract ideas and improving their practical skills is one of the advantages our technicians have over other teams.
Complete set of tools
Aside from our technicians' practical skills and knowledge, our company ensures that they have the best possible equipment to use.
They are provided with fast, efficient, and complete tools to avoid hassle and promote increased productivity.
Through these, we can save time and effort, resulting in lower repair costs on your end.
Insured
Our plumbers understand the responsibility they have within their hands once they enter your property.
But to give you peace of mind, our service and company are insured, taking responsibility for unexpected circumstances that can happen while working for you.
Flexible
We have a wide array of plumbing services. From repairs to installation and maintenance, our team can work with you on any issue and concern you want to solve.
We are available to fix both your residential and commercial plumbing needs.
Cooperative
Our team of technicians, staff, and directors are working hand in hand to communicate the goal of the company clearly.
We ensure straightforward communication between our members and a friendly atmosphere to skip a toxic workplace.
A united team can be successful wherever they go, and that's what we want to uphold.
Residential and Commercial Plumbing Services Made for you!
Nobody wants to do company hopping when choosing a service provider, especially if it's your plumbing system at risk.
We believe that a company that has all the services a customer needs will win the race.
With that idea in mind, it is time that we decided to accept the challenge and offer our superb plumbing service to business owners who own commercial buildings.
Commercial buildings are meant to be clean, organized, and functional.
It should have the basic necessities employees and staff deserve, and one way to achieve this is to have a working and flawless plumbing system.
Techcool offers commercial plumbing services such as:
Clogged removal>
Pipe leaks repair
Restructuring of pipes
Upgrading drainage system
Drain cleaning
Diagnosis and inspection
We offer the aforementioned plumbing services to almost all establishments like:
Malls
Conveniently stores
Hotels or motels
Resorts
Restaurants
Public and private offices
Schools
Airports
Terminals
Clinics and hospitals
Other buildings
Do not hesitate to pick your phone and talks to us regarding your project. We can offer your free estimates and plumbing recommendations for your building.
Talk to our Plumber Experts Today!
Looking to install, upgrade, repair your plumbing system in Henderson? Techcool plumbers are ready to go straight to your doorsteps and fix your problem.
For inquiries, free estimates, and clarifications, you may reach us at (702) 844 8326.