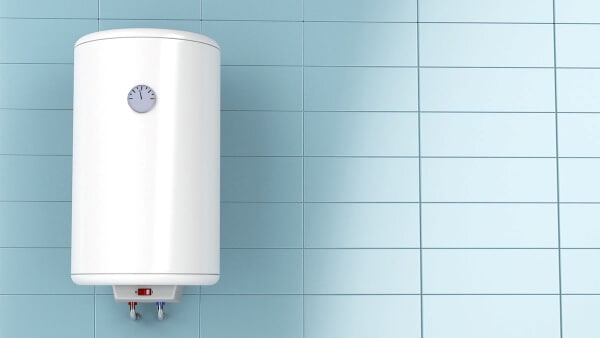 One of the great comforts a household has is hot running water.
Water heaters give us support in taking a bath, showering, doing the dishes, and laundry.
If you want to provide your household or your commercial building another level of ease, water heater installation Henderson is the right service for you.
What is water heater installation?
Water heater installation is a service that provides any household or commercial industry the need for water heating.
In a household, a water heater can help in cooking, bathing, cleaning, and space heating, while in commercial buildings, a water heater functions in manufacturing, processing operations, sanitation, and ensure the customer's health and safety.
Whether you are a homeowner or a commercial building owner who wants to provide your family and clients a comfortable environment, you might want to consider a water heater installation.
Moreover, there are few options for water heater installation you can choose from.
Most of the time, household water heaters differ from those in commercial buildings, but you do not have to worry about a single thing because choosing the right company will hold the appropriate service.
Why do you need a water heater installation?
Many households and commercial buildings allocate a budget for water heaters. But why do they need to do this? Is it because it is a building requirement or something that can provide the utmost level of comfort?
You might want to install a hot water heating system in your home if you're going to skip some manual household chores like heating water when taking a bath, cooking, washing hands, and more. We know that manual heating takes a lot of time and effort. If you want to get away with this old-fashioned way, a water heater is all you need.
A water heating system is more functional than you could ever imagine. This heating system can give you benefits such as water and energy conservation. Note that a quality water heater should help you to conserve both water and energy.
It will depend on the tank style and size of the water heater. Some specific types and models promote conservation benefits, such as a tankless water heating system.
We are sure that every homeowner wants to save water, energy, and money, the reason why we are here to assist you in choosing and installing the best water heater that will suit your needs.
How much does water installation cost?
Like any other services that we can offer, we provide no definite and fixed costs on water heater installation. This is because there are a few things we need to consider before we can give you a cost estimate, and we are here to present it to set the right expectations.
Typically, there are two things that we will consider; first is the water tank itself, and second is the installation fee. The cost varies depending on the type and size of the tank that your household or your commercial building needs.
For example, a conventional storage tank might cost $300-$2000 depending on the gallon units you prefer. A tankless water heater ranges from $900-$1500, while a hybrid water heater might cost around $1200-$1500. Note that installation costing is another thing to consider.
Despite the presented rough estimate of the installation service, we guarantee you that after the installation of your heating system, you can save water, energy, and money annually.
However, if you want an estimate of installation service in your area, we are here to provide you the details you need.
Water heater installation process
In installing a new water heating system, it will be best to seek professional help. HVAC companies like us can provide installation services with the right tools and expertise in this field.
The first thing on our process is everyone's safety; the reason we will make sure to turn off the electricity at the circuit back panel and ensure that the water heater unit is off.
The next thing will include the connection of the hose, pipe, and other parts of the water heater essential for installation. It will also add the filling of the tank by removing the aerator and opening the hot side.
One most important thing to do when the process is done is to check the connections for possible leaks and ensure that the water heater is leak-free and secured. On top of all of these, we will make sure to follow the manufacturer's instructions in setting the right degrees in heating the water.
Installing a new heating system needs a flawless and trusted experience of the installer, which you should not worry about if you trust us to deliver this service.
Water heater installation in Henderson
We can fully understand and testify that water heaters can provide both household and commercial buildings the utmost comfort.
With lots of competing companies offering the same water heater installation in Henderson, we are more dedicated and motivated to deliver you the best installation service you could have.
In line with our quality service, we will give you additional tips and suggestions for maintaining a well-functioning water heating system.
Our main goal is to give you a high-quality water heater installation service, together with excellent customer service.
For more inquiries or additional information about our services, do not hesitate to reach our team at (702) 844-8326.
We are happy to serve and hear from you!