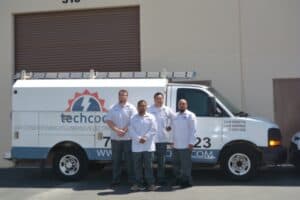 Looking for heating repair service in Las Vegas area? No worries. We all have heating issues from time to time.
If we didn't, there wouldn't be a need for our services. We live and work within the Las Vegas area. Our reputation is important to us and it shows.
We work very hard to meet and exceed our client's expectations. Let us take a look at your heater and get you a diagnosis. We work on all kinds of different heaters and can service all kinds of different systems.
Emergency Heating Repair Service in Las Vegas
Our company keeps many parts on hand that are typical problem areas. This allows us to do the simple repair quickly and get your heater back working again.
However, if your furnace control panel or something that is very specific to your particular furnace we will have to order up the part.
We will fully let you know what we find. We take our time to go through your heating system. Heating repair Las Vegas can mean many kinds of things.
Is your furnace acting up? Call for a Las Vegas heating repair at (702) 808-4423!
Furnace Inspections
You should have a furnace inspection done once a year. A furnace inspection is a very simple process.
If you don't use your furnace often, you could even space this out to once every couple of years. When a professional takes time to go through your system, they can find parts that are about to fail.
Our technicians know what parts are typically the problem area for each of the different types of furnaces. This allows you to avoid having to call emergency services.
We offer both emergency heating repair Las Vegas as well as inspections to our clients.
Heating and cooling are important to our homes and businesses. If you are in business, you understand how important these systems are.
You want your customers and employees to be comfortable. Maintaining your systems is important to keep them working as they should. However, if your heating system is not working today, you can certainly give us a call.
We offer heating repair Las Vegas as well as heater maintenance. While we are there working on your furnace we will certainly take note if we see anything that doesn't need to be repaired today but will be in the future.
It typically takes some time to go through the system and determine what is going on with it. If you have noticed that your furnace has completely quit working, it's time to give us a call.
Commercial and Residential Furnaces
Commercial heating systems are far larger than residential units.
We understand this, as we work on them all the time. We can work on these larger systems as well as smaller residential systems.
They essentially work in the same manner, but just on a larger scale.
If you are looking for a heating repair Las Vegas company that can come out and take care of your heating unit, give us a call.
Heating Installation Services
Heating installation is another service that we can help you with. We have worked with clients that are building new homes, hotels, and commercial buildings to get them the heaters that will work for their building's needs.
It is important that you purchase a heating system that is the appropriate size of the building. You need a professional that can determine exactly what you need.
We will do all those calculations for you. When we are done, we will go over our findings and present to you what we feel is your best option.
Sometimes, your furnace is not repairable. We will go over your options at that time. Or maybe it is more costly to repair it than it is worth. If you have an old furnace, then it might make more sense to replace it.
If that is the case, we will let you know our opinion on that as well. We are a trustworthy and honest company that takes great pride in reputation.
We are striving to be the best heating repair service on the Las Vegas market. It is important for us to help out our fellow neighbors. We live and work within the community and believe in giving our very best.
Evaluate Your Furnace Options
If you are experiencing heater issues, we can help out with that. We work with people to get them the very best option and value for their current situation.
It is important that you call on someone that you trust. Give us a call. We will be happy to go over everything that we find that is going on with your furnace.
We will take the time and let you know our opinion of your current situation. Getting your furnace fixed shouldn't be a challenge. It should be a simple process.
We will answer the phone, get you on the schedule and get someone out to your building as soon as possible. You will be informed every step of the way.
We believe that communication with our clients is very important. Give us a call and let us take a look at your furnace.
If you find yourself in need of service day or night just pick up the phone and call us at (702) 808-4423 to take advantage of your free estimate.
Looking for high-quality heating repair services in Las Vegas?
Don't settle for less when you need your heating system replaced.
Our technicians are well trained to set up and diagnose any brand or type of cooling and heating system in its entirety.
They will also PROMPTLY reset your heating system to its proper specs.
If you are interested in learning more about our Heating Repair services available to homes and businesses across the Las Vegas area, contact our team at (702) 808-4423 today!
Our Las Vegas heating technicians are also available 24/7 for emergency repairs. Call us right away at (702) 808-4423!