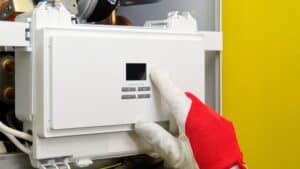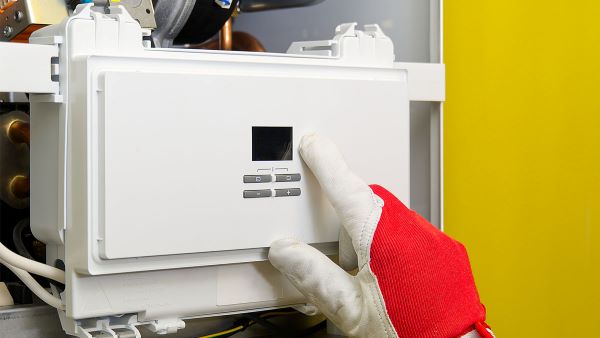 One of the most essential and in-demand systems in Las Vegas is a heater.
Just like air conditioning that can provide a real deal of comfort, a water heater can also be your savior when winter comes.
The sad truth is that people do not pay much attention to providing their household a water heater for cold seasons.
You obviously need it in daily routines such as cooking, cleaning, and bathing.
This is why checking your water heater regularly is essential.
Check if it has something strange and calls us immediately once you notice something unexplainable with its performance.
FREE estimates water heater repair, call us on (702) 808-4423 today!
When do a water heater needs repair?
When you experience a malfunction in your water heater, it needs attention right away.
The typical signs that your water heater needs repair are as follows.
No hot water or little heat
If you notice that your water heater does not provide the expected water temperature, call a technician right away. We need to check its heating elements such as the thermostat and other components to find the leading cause of the issue.
Too high or too low water pressure
Perfect water pressure is needed for the consistent performance of your water heater. If you think that the water pressure is too high or too low for your regular use, proper adjustments are needed.
Water leaks from the top of the tank
Loose pipes and faulty pressure valves are the possible reasons why you're experiencing leaks from the top of the tank. Call a technician today and get it to fix immediately.
Unusual noise
The loud and strange noise is a cause for concern, especially its components inside that might be loose or worn out. Have your unit checked as soon as possible before it gets serious.
All the aforementioned signs can seriously ruin your water heater if left unattended. Likewise, it can cause high energy consumption because of its inefficiency.
FREE estimates water heater repair, call us on (702) 808-4423 today!
How much does a water heater repair cost?
Repair cost differs depending on the issue of your water heater. If there are components needed to be replaced, that will add to the total cost.
Typically, the labor cost starts from $45 to $150 per hour, depending on the issue. The more complicated the issue is, the more hours you need to pay for the labor before it gets fixed.
For example, removing, repairing, and installing back a thermostat ranges from $150 to $200. Moreover, to give you an idea, the overall repair starts at $100 and above.
This is why you should not let your unit gets damaged because it will be harder and costly to repair. Preventive maintenance can help to lessen expensive repair costs.
Feel free to contact us! We offer a free estimate for your plumbing repair.
What are the processes of water heater repair?
Diagnosing and repairing a water heater is quite daunting, especially if you do not know when it started. However, we would ask for your patience and do our best to speed up our repair process.
The first thing you need to do whenever you have water heater issues is to call us. Over the phone, we need to ask you few questions regarding the issue of your system or the unit itself.
If you want an estimate of the repair cost, we can also provide it, but it is subject to change once we notice the components need to be replaced.
After our discussion over the phone, we will send our technicians to your property immediately.
They will inspect your whole system and the unit. After diagnosing the problem, the technicians will perform an immediate repair.
If there are parts needed to be replaced, we will notify you about it. After the repair, you can send over your payment in the most convenient way for you. As long as we don't get it fixed, you will not pay for it to give you assurance and guarantee.
Don't hesitate to call Techcool Las Vegas!
Seek water heater repair no more and get your unit fixed immediately by calling our team! With our years of experience and high level of expertise, you can entrust your water heater with us.
Giving high-quality service and excellent customer service, you can never go wrong with Techcool Las Vegas.
Call us at (702) 808-4423 for more inquiries!
FREE estimates water heater repair, call us on (702) 808-4423 today!