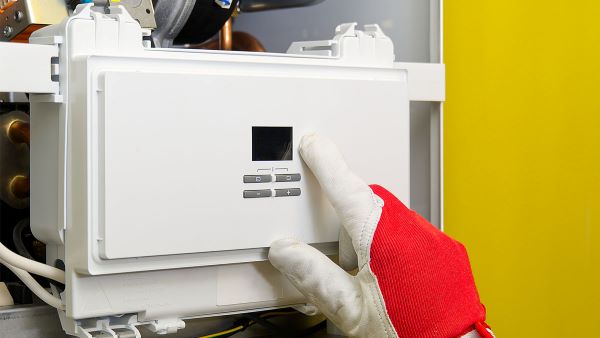 We don't always realize, but hot water is one of the necessities that we usually don't pay much attention to.
It is highly essential for our daily household routine such as cleaning, cooking and bathing, and especially hot water is necessary when it is wintertime or when there is cold weather.
However, water heaters are relatively ignored until a problem arises.
Just like any other home electrical appliances, water heaters may also malfunction. If your water heater is inefficient, it will inevitably cause inconvenience.
Getting the help of water heater repair experts in Las Vegas is a beneficial and a wise choice that will help you in the long run!
What is a water heater repair?
When a water heater is malfunctioning, it will result in difficulties.
Although the issues people may encounter in their water heater are case-specific, it is essential to make sure that their water heater is in excellent condition.
Most of the time, the problems in water heaters are the heat that it provides.
A water heater that produces no hot water is a big problem. If there is a little heat or there is no heat at all coming from it, that is when water heater repair occurs. Problems with failed heating elements will surely be solved in just a short span of time.
Suppose there are problems due to high water pressure, improper settings, or lack of water tank maintenance, it is time to consider a water heater repair service from a certified company.
Why do you need water heater repair?
The efficiency of a disregarded water heater is nothing compared to the efficiency of a well maintained one. Having water heater repair is a smart option since it will help you troubleshoot the problem that is occurring.
It will also help you prevent any other issue that you may encounter in your water heater before they even happen.
A struggling water heater will lead you to undesirable results. It may lead to a higher water bill, and also, it may lead to higher consumption of electricity. You may also experience inconsistent hot water that will affect your daily household chores such as cooking and cleaning.
It will also give you difficulty in showering since you need a water heater for a comfortable shower experience, especially when there is icy weather.
If you seek a water heater repair, it will incredibly allow you to enjoy the convenience of your water heater, and it will surely help you to save an amount of money and energy. It may cost some expenses today, but it will surely offer you benefits, and it will be a big help with a long-term effect.
How much does a water heater repair costs?
Repairing your water heater is just as hassle and time-consuming. The most crucial part that you have to consider is danger.
When you have a little knowledge about how a water heater works, repairing your water heater is also the same as putting yourself in danger. It is a job that needs knowledge about the process of troubleshooting and fixing it while considering safety concerns.
Professional water heater repair will handle the job efficiency, letting you perform your task elsewhere with the ease of having your water heater handled properly and safely. The expenses of water heater repair are case to case, so the price may vary depending on the issue you encounter.
Plumber labor usually runs from $45 to $150 per hour. If you hire a professional to remove and install a thermostat, it averages $150 to $200.
Overall, the cost of repairing a water heater will range from $100 to $1200 depending on the damage that needs to be repaired and if it is fixable or if some parts or the water heater need replacement.
Water heater repair process
Repairing a water heater is not an easy task, and the right company should do this carefully. The repair process starts at finding the main problem and answering the question of what and how. What is the problem in the system?
Is it slow in heating water, running out of hot water, or failing to deliver any hot water at all? You will need to communicate everything that you experienced before the malfunctioning occurred, and before we start the repair process.
Most of the water heaters that need repair have elements or parts that need replacement. Ninety percent of the repair only needs element replacing, and the main challenge is finding the faulty component in your system. Water heater repairs are just straightforward. After seeing the specific part that needs replacement, we will discuss how it ruined the system.
We will also need to purchase a new element, and we will give you an idea of the best choice for your system. You should not worry because most of the replacement elements are not that expensive. Some replacement elements range from $5 to $25, depending on the type.
You can trust us to take care of your system with our detailed and trusted process. We will keep you informed and provide you with additional tips in maintaining a water heating system.
Water heater repair in Las Vegas
You can save yourself from hassle and stress by trusting the right company to deal with your water heater repair. We are aware that maintaining a water heater system to its maximum performance is challenging and might take effort and time.
As a busy homeowner or business owner, you can trust our water heater repair in Las Vegas to save you from the hassle of fixing your system. We have the right tools, and we are equipped with techniques and practices that will contribute a lot in speeding up your water heating system.
Our main goal is to give you a high-quality heating repair service, together with excellent customer service.
For more inquiries or additional information about our service, do not hesitate to reach our team at (702) 808-4423.
We are happy to serve and hear from you!