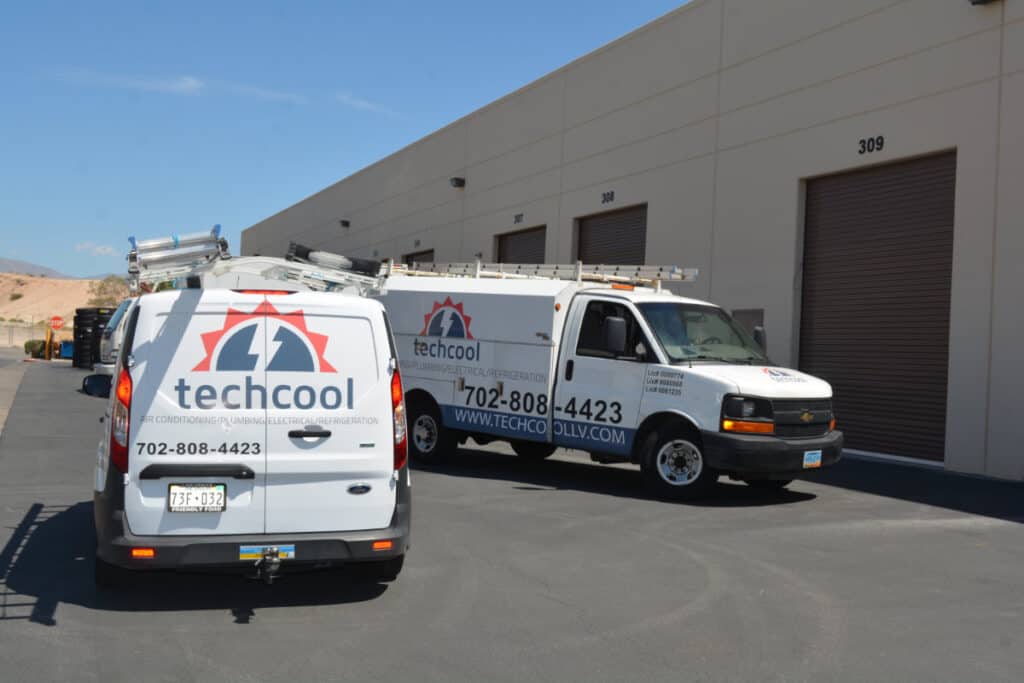 Every equipment needs maintenance, especially your HVAC system. One way to take care of it is to have your system scheduled maintenance consistently.
There are few reasons why your system needs a proper way of preservation, but the weather is the most inevitable and out-of-control factor that you should keep an eye on. Extreme weather can cause a serious impact on your HVAC system.
This is why you should not forget to give you system preventive maintenance that could help you rid of serious problems in the future.
By trusting Techcool, you can ensure reliable and safe processes throughout while giving you an idea of preserving and improving energy efficiency in the coming years.
Do you need Preventative Maintenace in Las Vegas? Call us on (702) 808-4423. We are available 24 hours a day.
Reliable and Safe Preventative Maintenance here in Las Vegas
Securing your HVAC system could be done simply by scheduling routine preventative maintenance it deserves. Rewarding your unit an annual tune-up is ensuring that it will perform better and efficiently.
But to give you an idea why you should schedule preventive maintenance, here are the following:
It increases your system's efficiency, which can reduce or save your energy costs.
It maximizes and optimizes the performance of your system.
It improves poor air quality.
It saves you from extra costs for repairs and labor.
Why Preventative Maintenance
HVAC systems like furnaces and air conditioners are made to last and perform efficiently for long years.
Your unit is set to withstand the humid and hot weather like that of Nevada. Although your HVAC system is designed to carry out stress brought by weather, you should still take care of and preserve it by doing preventive measures or maintenance.
This will help your furnaces and air conditioners to give maximum performance.
Preventative Maintenance with a Guaranteed Hundred Percent Satisfaction
We know that trusting a company to take over your HVAC system is a risk. This is why as a family-operated company, we take pride in our brand by giving our customers a hundred percent satisfaction guarantee. But how do we do that?
Regardless of the services we offer, you can ensure that we have the right equipment, tools, and technology to be used to speed up the process and achieve an excellent result.
Likewise, we have our team of HVAC professionals equipped with the practical knowledge to solve any problems you have.
Wondering about our pricing? Our company offers flat-rate pricing and on top of that, we also have 24/7 HVAC services in case you have emergencies. We are ready to help you improve your system any time of the day.
Do you need Preventative Maintenace in Las Vegas? Call us on (702) 808-4423. We are available 24 hours a day.
What you Should Know About Our Maintenance Plans
We offer two plans that you could sign up for. The first is what we call basic coverage. When you sign up for basic coverage, you can have our preventive maintenance service for spring and winter.
You can expect us to have a 21 point inspection of your unit, condenser and outdoor coil cleaning during spring, furnace cleaning during winter, monitoring the overall system and its components, and testing the operation of your unit.
Additional Benefits From Our Preventative Maintenance Service
Signing up for Techcool preventative maintenance agreement means securing your HVAC system against random conflicts in the future. Both of our plans offer various benefits that you surely want for your unit.
Aside from helping you in keeping your manufacturer's warranty, we also offer you the following benefits:
Extended life of your units
Upgraded efficiency
Twice a year inspection
Restored capacity
Free from overnight labor charges and trip costs
24/7 service for emergencies
25% off current refrigerant rates
10% off new units
Why Trust a Comfort Specialist for A Preventative Maintenance
The comfort advisors of our company are NATE-certified professionals who can give you multi-point HVAC system inspection.
This is done during the heating and cooling seasons. In this process, our comfort specialists will repair all the minor issues they detected before it ruins your system.
Repair costs are much higher than getting preventative maintenance for your unit. Although there is no option for free, preventative maintenance can significantly save your effort, time, and money when protecting your system than choosing repair.
We, at Techcool, respect our customers and understand the responsibility we have in hand. We'll ensure a quality and careful process to protect and improve your system the way you want it to be.
We are glad to help our customers residing in Las Vegas, North Las Vegas, Henderson, and the communities in Nevada improve their unit and level up the comfort.
Preventative maintenance is the service you need to keep a well-functioning system.
Do you want to learn more about our service? Reach Techcool today and let our comfort advisors help you.
Do you need Preventative Maintenace in Las Vegas? Call us on (702) 808-4423. We are available 24 hours a day.