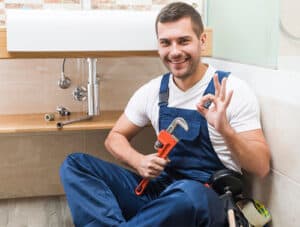 Are you planning to install a new plumbing system for your household?
Are you looking for a company to improve your plumbing system for your commercial building?
Stop the gas because you have come to the right place.
North Las Vegas Plumber is a team of passionate plumbers who aim to provide you high-quality service and the best value for your money.
Our company offers a wide array of services for your plumbing system. Whether you need repair, installation, new construction, commercial, residential, or drain cleaning, we've got you covered!
With years of experience, you can ensure that we have well-versed technicians and smart and advanced equipment for fast service.
Read to know more about our company and how you can be one of our premium clients!
Round the Clock Plumbing Services in North Las Vegas
Techcool cares for your expenses and finances. This is why we want to give you the service you need without getting too much amount from your savings.
Lately, we launched our emergency plumbing service to cater to more clients, especially those who want to get out of the hassle brought by their disrupted plumbing system in the middle of the night.
Our team noticed that there are only a few companies that are willing to serve people 24/7.
So, we took that opportunity to open a new door for our company to help you.
You can contact us anytime for your emergency plumbing needs such as leaking pipes, rusted pipes, frozen pipes, water pressure problems, gas lines, and other concerns.
Our line is 24/7 open, and our technicians are always on standby.
Professional Plumbing Service in Affordable Price
Some companies offer the same 24/7 plumbing services, but the reality is they will charge you an additional fee for that.
At Techcool, we do not hide extra costs or add any fee for our emergency services.
We would knock on your door, inspect your system, and do what needs to be done with the same and original cost.
If there are additional costs, only those broken or missing components in your system require replacement. Other than that, we will not charge you unreasonable fees.
Likewise, we do not charge holidays and weekend services. You will only pay for our labor, and that's how it should be.
Transparency is one of our company's values that we want to uphold. Our whole team is aware of that and rest assured that you can still save money with our services.
Residential and Commercial Plumbing Service Now Available!
Our company, which has been a service provider since 2014, has mastered serving residential plumbing systems.
From installing various units, repairing equipment, restructuring pipes, managing waste disposal to securing drainage systems, we are considered experts and pros in this field.
Techcool then realized that it is time to expand and offer these services to commercial properties and business owners who want a well-developed plumbing system in their buildings.
It is with great excitement that we are now available to serve commercial entities.
Get to enjoy our commercial plumbing services such as:
Check up and diagnosis of your plumbing system
Upgrades
Installations
Maintenance
Clog or obstruction cleaning
Leaking toilets and faucets
Just like your house, your main concern is the cleanliness and functionality of your plumbing system.
As a service provider, we anticipate that it would be a more significant project than a household.
To ensure a working and quality plumbing service, we have dedicated technicians who specialize in commercial plumbing that will cater to your needs.
Feel free to contact us, and we are ready to serve anyone with:
Restaurants and food establishments
Hotels, motels, and resorts
Venues
Sports arenas
Convenience stores
Malls and shopping stores
Hospitals and clinics
Schools and universities
Gas stations
Public buildings
Airports
We offer free estimates for any of your plumbing projects too. You can call us anytime, and we are happy to assist you.
North Las Vegas Plumber
Our company's main goal is to provide prompt and flexible services to all our clients.
Aside from it, we will ensure clear communication, transparency, affordable pricing, and on-time service.
We want a hassle-free transaction as much as you want a quick response to your needs.
We are looking forward to our partnership in making your home and buildings functional.
For more questions or free estimates, you may reach us at (702) 915-7624.
Frequently Asked Questions
What are the most common plumbing problems?
The most common plumbing problems are clogged drains, having no hot water, improperly functioning toilets, leaking pipes, and rusty faucets.
When should you call a plumber for a clogged drain?
Always call a plumber the moment you notice a clogged drain. The longer you wait, the worse the problem can become.
How do you prevent plumbing problems?
Routine maintenance is the best way to prevent any plumbing issues from arising. Always check your plumbing system every other month or so.