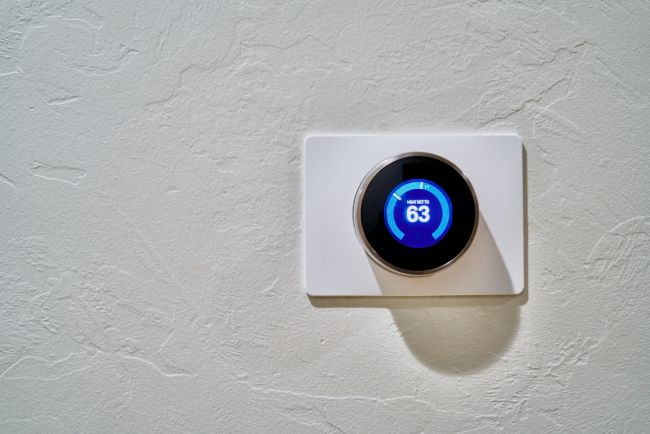 Resetting your thermostat is an essential task that needs to be performed for your HVAC system to fix some issues.
Typically, resetting your home's thermostat also means bringing it back to its default condition, like a brand new one.
If you notice that your HVAC system fails to give your room the expected temperature, you might want to check whether its thermostat needs a reset.
This is the most obvious reason why people opt to reset their system's thermostat.
Keep reading to gain information regarding how to reset the thermostat of different types.
Ways to reset your thermostat
Thermostatic comes in different types, and the way of resetting it also comes in different ways.
If you still have the manufacturer's manual, you can find the direction for resetting the thermostat.
However, if it is not available, there are resources online that could help you in resetting it.
How to reset thermostats of all varieties
It is essential that you know what type of thermostat you have before you proceed with resetting.
To give you a guide, check the following instructions for specific types.
Programmable Thermostat
Resetting your programmable thermostat requires battery flip-flop or removal of batteries.
Perform it by:
Switch off your thermostat.
Locate the battery wall and open it. If the battery door is at the back, you need to remove the unit from the wall.
Remove the batteries.
Place the batteries backward, so the negative part is in line with the positive terminal. Do it for five seconds.
Remove the batteries and insert it again but this time, place it the normal way.
If you have seen the display turns on, your thermostat has already been reset. To check it, try your HVAC and observe if it has increased performance.
Low voltage electronic thermostat
Resetting a low voltage electronic thermostat or line voltage requires the cleaning of components and testing various settings.
Typically, this type of thermostat does not have a digital display and is associated with a direct-wired unit.
Follow the steps to reset a low voltage electronic thermostat.
Start by removing the thermostat cover.
Clean the component inside by using a soft brush.
Set your thermostat to its lowest cooling level.
Repeat cleaning the component with a soft brush.
Set your thermostat to its highest heating level.
Clean its coil again.
Reset your thermostat based on your desired temperature level.
Non-programmable digital thermostat
Among all types of the thermostat, non-programmable digital ones require the simplest way to reset it.
Remove the face of the unit and press its reset button for five seconds. You can also remove the batteries for five seconds. After doing either of the two ways, your thermostat will immediately reset.
Mechanical thermostat
Troubleshoot your mechanical thermostat by taking the cover off and ensuring that everything is mounted and secured properly. After ensuring that everything is right, it is time to reset the circuit breaker.
How could you tell that you have a mechanical thermostat? If your thermostat needs to be turned on and off manually, not battery operated and requires a, then it is a mechanical one.
Here are the procedures to reset a mechanical thermostat:
Switch off your thermostat.
Locate the power source where your system is connected and turn it off.
Wait for 30 seconds and turn back on the breaker.
Turn back on your thermostat.
After following these, your thermostat should reset.
Reset your thermostat the right way
Before you proceed with resetting your thermostat, check what type you have. You might not want to ruin your unit because you did the wrong way.
Following each step carefully will result in a successful reset of your thermostat.
How to reset Honeywell Thermostats? Reset all models easily
Are you using a Honeywell thermostat?
I learned later that this was because of my Honeywell thermostat malfunction.
The only thing I had to do was change the factory settings of my Honeywell thermostat or, you might say, the default settings.
Many of you must have had the same problem, and so in this article, I thought of putting all my research here about the ways to reset all the models of Honeywell thermostats.
Battery replacement issue in Honeywell thermostats Let's start with my favorite Honeywell 9000 model.
Series 8000-Honeywell thermostat This thermostat's efficiency and durability is excellent and worth buying indeed.
Thermostat series 7000-Honeywell The thermostat in this series is also programmable and comes with an LCD touchscreen.
The compatibility of the 7000 series Honeywell thermostats is different, as they do not allow voice control.
Check the user manual here if you have any trouble following these steps. This particular thermostat series is also Wi-Fi enabled, and you can easily link it to the internet by signing up on the Honeywell registration page via email ID.
You can check out this Honeywell thermostat support page for tutorials with photos. 4000 Series-Honeywell Thermostat Honeywell 4000 Series thermostats are smart programmable thermostats compatible with different electrical heating systems.
How to reset the Honeywell thermostat 4000 series?
Note, you need to configure it again because the thermostat has now gone to default settings. 2000 Series- Honeywell thermostat The Honeywell programmable thermostat began with this essential series.
Here is some of the compatibility of the 2000 Honeywell thermostat series Furnace (heat, oil, and gas) All heating and cooling systems Water system with pump (heat) Water system without pump (heat) Heat pump (without backup heat) Centralized air conditioning The only drawback of this thermostat series is that it is not compatible with multi-stage heat and pump systems.
How to reset the Honeywell thermostat 2000 series?
You have successfully reset the default thermostat of your Honeywell 2000 Series. 1000 Series-Honeywell Thermostat There is no programmable alternative for this series of Honeywell thermostats, and indeed more of a conventional thermostat than a smart one.
The thermostat for the Honeywell is now reset to normal.
I will not equate the NEST and Honeywell thermostats here, however.
Did you reset your thermostat for these steps? Again, is your air conditioner cooling?
NO > Unfortunately, your thermostat is either defective and needs to be replaced, or your HVAC system has another problem. Call your nearest air conditioning service provider & schedule professional ac repair las vegas and diagnosis.
YES > If all seems to be all right for a couple of hours, your issue is most likely solved. Pay attention to your AC & heating system's odd sounds, smells, and operating conditions. You should arrange a professional AC service if anything doesn't feel right.
---
Techcool specializes in ac repair in Las Vegas and surrounding cities like Henderson, Summerlin North & South and Bullhead City. Our goal is to provide excellent customer service with fair pricing. Our technicians are knowledgeable and use state-of-the-art equipment. Give us a call today or come see us in our office to know what Techcool can do for you.